Since I started to use Olympus MFT camera equipment, I have found it has opened up my creativity. I have always had an interest in capturing the wider vista but never felt inclined to try stitching panoramas when using a DSLR.  I have found using an electronic viewfinder, amazing 5 axis image stabilisation and the compactness of the MFT system has allowed me to experiment more than I had ever done with a DSLR.  There has also been big improvements with the editing software for the stitching of images in post production.
This stunning image taken in autumn last year was captured handheld with a series of 26 images stitched together. Because of the number of images the file size produced is a massive (500MB) and I had to crop part of the bottom off the image. This then allowed me to print to a large size with a phenomenal amount of detail.  It now proudly sits in my living room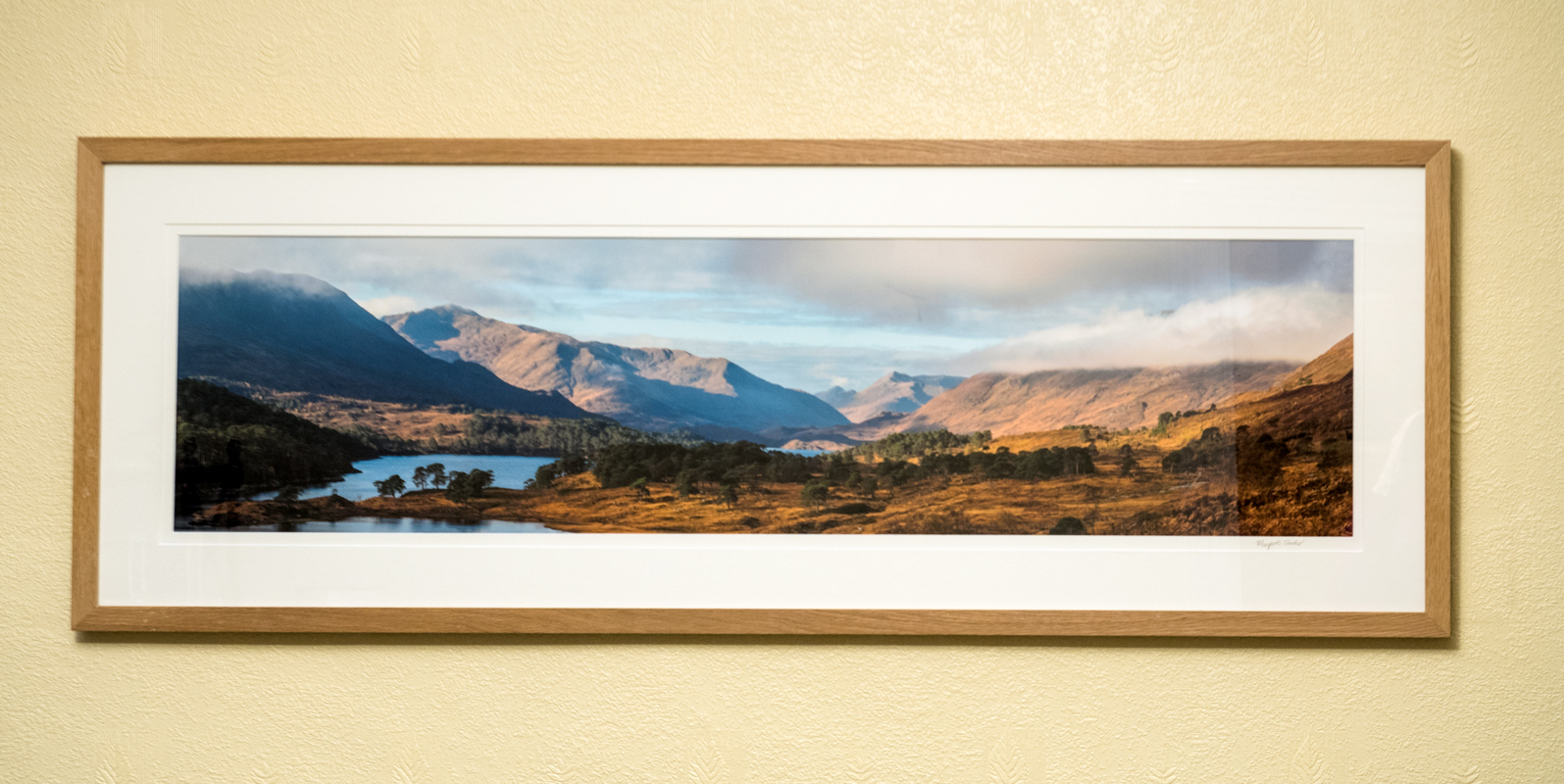 The width is about 3.5ft which I thought would be wide enough for my own house but could easily have been printed bigger.  This image is just to show you the finished article.
Special thanks to Chris Stuart for his patience and perseverance printing and mounting the image and to James Gordon for the framing.