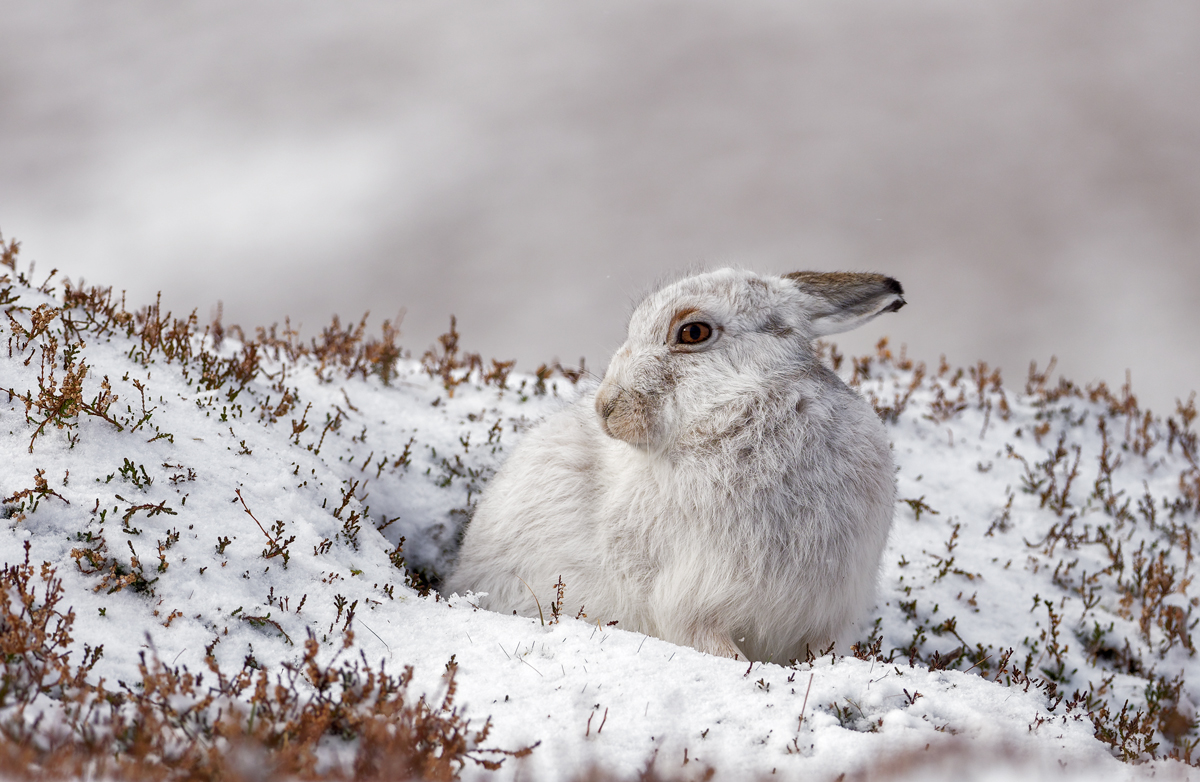 Contemplative Mountain Hare
It had been over a year since I had last photographed the mountain hare at this location.  I had a week off work and snow was being forecast. So fresh snow covering the hillside was too good an opportunity to turn away, low winds too was a bonus.  Managed to come across a few hare so had not lost my touch.  The light was coming and going, although it was high fast moving cloud. The risk of snow showers was never far away and with that increased winds.
I had seen this hare take cover into it's burrow so I approached it carefully, hoping it would pop out again.  Thankfully I was right.  I particularly like this shot as this is the moment the mountain hare had just popped back out of it's burrow and gave me a contemplative look before it settled back down to rest.